Tips – Using digital tools to develop learner autonomy
Help your learners define their own aims and organise their own study.
awareness
understanding
habit online
learning
primary
secondary
adult
reading
writing
speaking
listening
integrated skills
vocabulary
grammar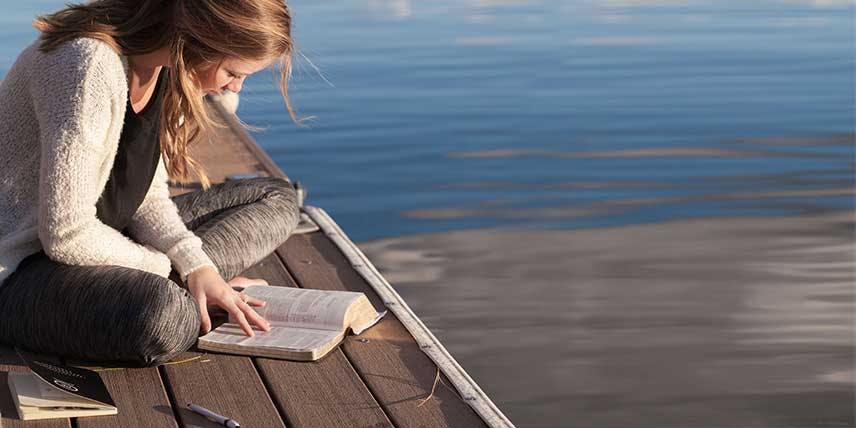 Digital tools can help learners become more independent as they don't have to rely on you for input and practice. Autonomous learners can set their own goals and plan how to achieve them. They tend to learn more efficiently and effectively, and to be more motivated. However, not all learners are able to do this, so they may need guidance from you. With support, learners can be more independent and develop their language skills beyond the classroom.
Digital tools and goal setting
Using digital tools can help learners develop their language skills. To do this as effectively as possible, it's important to understand how exactly the tool can help so they can use it with a clear learning goal in mind. Get learners to discuss these questions. Let's try this with Quizlet.
1. How will this help me with my English? What can I do with it?
I can create flashcards.
I can play games with the flashcards to review words.
This can help me remember more vocabulary.
New vocabulary can help me read, listen, speak and write better.
2. How exactly can the different features help me to achieve my goals?
Creating flashcards can help me think more deeply about words and their meanings.
Adding images to the flashcards can help me create a visual memory of the word.
Listening and repeating the words can help me create a verbal memory of the word.
Reviewing vocabulary little and often can be more effective than reviewing lots of vocabulary at once.
3. Setting personal learning goals Encourage learners to set personal goals, as this is motivating. Younger learners can choose how many new words from Quizlet they want to learn each week. They might choose too many or too few to start with, but they can think about this and you can help them set a more realistic goal.
Secondary and adult learners can set more in-depth goals. For example, I'll use Quizlet to learn 20 new phrasal verbs each week for a month. You can help learners make decisions such as when and how often to use the tool. Learners can make better decisions about using a tool if they know how it can help best. This will help them achieve their goals more efficiently.
Using choice to build learner autonomy
If we make all these decisions about what, how and when to learn then we're not giving learners the chance to become autonomous. But with too much freedom to choose, learners often struggle to make decisions. Giving options is one way to help learners build autonomy until they can make decisions without them.
1. Give options for digital tools Not all learners like using the same digital tools, so giving options to choose from can help motivation while allowing them to take some responsibility for their learning. Let's imagine that you asked learners to complete this speaking task for homework: Record yourself talking about a topic for 1–2 minutes and share the recording with your teacher and classmates. Build in autonomy by giving a choice of tools. For example:
use an audio recorder app
use mailVU to create a video
use WeVideo to add voice to images
use Voki to create a talking animated figure.
Some learners are too shy to create a video so they prefer to create audio, while others may really enjoy creating a YouTube vlogger-style video, adding voice to images, or creating an animated figure.
You might not have time to show learners how to use each of these tools, but you can share links to the tools and relevant video tutorials on how to use them or you can encourage learners to find the tutorials themselves.
2. Give options for tasks You can give options for tasks using digital tools, for example, a task to practise using the past tenses with topics to choose from:
talk about a happy childhood memory
talk about a holiday you had
talk about a fun day out you had last month.
Learners choose tasks that motivate them, helping to keep them engaged with their language learning.
Helping learners to find and use digital tools
A truly autonomous learner can find digital tools without too much support from you. You can make some suggestions and your learners can research how to use them. They then critically analyse the tool and decide whether it's useful. If it is, learners will use it to develop their language skills.
Not all learners are independent, so how can you help them to get there?
1. Start with a teacher-led approach Showing and practising using a digital tool in class is OK. You can offer support and suggestions, helping learners get used to using digital tools for language learning.
2. Take it step by step Encourage learners to ask questions about digital tools you introduce. Ask them to think of questions when using technology for education, and use these in class. For example:
Is the tool free to use?
Do I have to register and give an email address?
Do I have to be a certain age to use the tool?
Is the material I create in the public domain?
Can I use the tool on a computer/Android device/iOS device?
How will it help me to improve my English?
Next, encourage learners to critically analyse the tools, thinking about the advantages and disadvantages in terms of their needs. This can be a simple One thing I like about this tool and One thing I don't like or more in-depth analysis using a questionnaire.
3. Encourage learners to find support online Show learners where to find online support. This is usually on the Help pages or a community space. There are also video tutorials on how to use most tools on sites like YouTube. Show learners how to search for these so they don't need to rely on your help.
4. Move towards an autonomous classroom Once your learners are ready, you can ask them to research tools for themselves and report back to the class. Encourage them to present the basic information about each tool, as well as a critical analysis of its benefits and limitations.
Skills like these stay with your learners long after they've left your classroom, and they can be used in many different contexts.
Motivating learners to practise language outside the classroom
Some learners are motivated to practise outside the classroom just because they love language. Some learners have other priorities and don't allocate a lot of time to developing their language skills beyond the class. Here are some ideas for bringing independent learning into the classroom.
1. Noticing and researching new language Encourage learners to notice new language outside the classroom by reading or listening in English. Get them to look it up online and share what they've learned with their peers using a tool such as Padlet or Edmodo. In class, open up the Padlet or Edmodo page and then ask pairs to tell each other what they learned and from each other.
2. Sharing new words In pairs, ask learners to share two or three new words they learned outside class. Write prompts on the board to help them, for example:
It's (an adjective/a verb) and it means...
You pronounce it...
I like this word because...
I think this word is useful because...
In groups, learners can take turns giving definitions for their words, or mime or draw pictures of them. The first person in the group to guess the word gets a point. The learner with the most points after all the words have been guessed wins.
3. Sharing work Encourage learners to share work with their peers. For example, ask learners to produce a voice recording or a piece of written work and then share it using a tool such as Padlet or Edmodo. Put learners into pairs and ask them to listen to or read the work and give some feedback. Sharing can happen outside the classroom and the feedback can be done in class.
Feedback can be on the content, use of language or both. You can provide prompts for learners to complete, for example:
I really enjoyed...
You...really well.
Maybe next time you could...
Just a few minutes at the beginning or end is enough to show learners that what they do outside the classroom is really important, and will motivate them to want to do more.
Reflection to encourage autonomy
Learners need to be able to reflect on their strengths and weaknesses, and identify progress. Doing this in class is important because not all learners can reflect successfully without support at first.
1. Real-time quizzes and polls These have two purposes: you get feedback from learners on their learning; learners reflect on their learning. Use a tool such as Kahoot, Socrative or Poll Everywhere to create open questions or closed true/false or multiple-choice questions. Here are some examples:
What was the most important thing you learned today?
What did you find most difficult?
What do you need more help with?
True or false? I feel confident about today's vocabulary.
How confident do you feel about using the grammar we studied? – very confident, quite confident, not confident.
2. Collaborative sites You can ask learners to use collaborative sites such as Padlet or TodaysMeet to share their reflections. Learners can write more than they can with the quizzes and polls. You can use questions like those above and learners can share:
a summary of the lesson content
a summary of language studied
three words they've learned that they really want to use in future
3, 2, 1 e.g. three new words they've learned, two things they found most useful in the lesson, one question they want to ask the teacher.
3. A reflective learning journal Learners can keep a reflective learning journal which they write in after each lesson/unit/module. Encourage them to write about what they've learned, what they found easy, what they found difficult and what they need to do better. Encourage them to set learning goals and think about how they'll achieve those goals. A useful tool for keeping an online journal is Penzu. It's private but learners can share pages with you.