Teacher Training with Virtual Reality
Try it out in your classroom.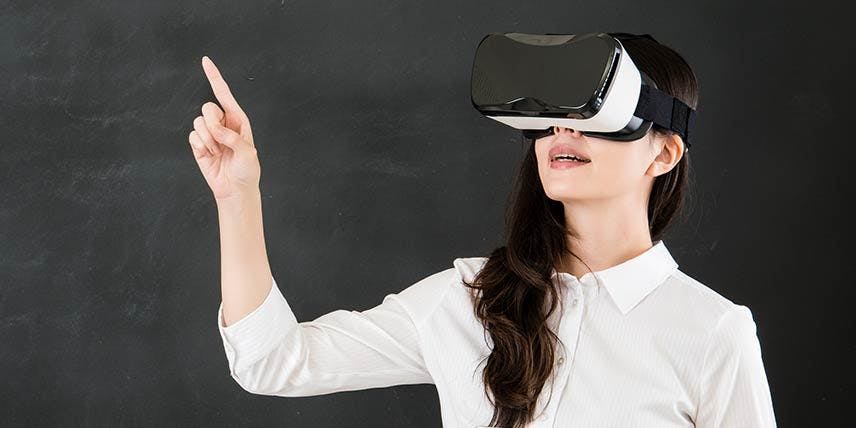 Capture teaching practice using 360-degree video to reduce changes in behaviour caused by having an observer in the room. 360° cameras are small and their presence is quickly forgotten. Mount the camera in an elevated position to capture a lesson that can be re-watched from multiple viewpoints.
Provide real-time teaching support. Many 360° cameras can stream live footage to a tablet, phone or PC. Trainers can watch a lesson remotely in real time while providing live feedback and advice to the teacher. The trainer can explore the room in 360 degrees and use Twitter as a backchannel to become a true 'guide on the side'. This can help to reduce the anxiety felt by many trainees and teachers in the early stages.
Promote reflective practice by enabling trainees or new teachers to watch their own teaching practice recorded in 360° video. This works well for both 'hot' reviews, immediately after a class, and for 'cold' analysis at a later point. An HMD (head-mounted display) such as Google Cardboard can be used to turn this into an immersive experience. Trainees and teachers can create a learning journal of their reflections and a portfolio of the accompanying videos.
Stream a 360° video recording of a lesson to a second screen while the trainer uses an HMD to watch and provide feedback on key moments in the class. This way the trainee/teacher can follow the trainer's gaze around the room, facilitating discussion on points raised by the trainer.
Edit long recordings. Wearing a head-mounted display for long periods can become quite uncomfortable. Use generic video-editing software such as iMovie or Windows Movie Maker to cut 360° footage into shorter sections that highlight what you would like to focus on.