Tips – Digital presentation tools
Try using digital presentation tools to inspire and motivate learners to speak and write.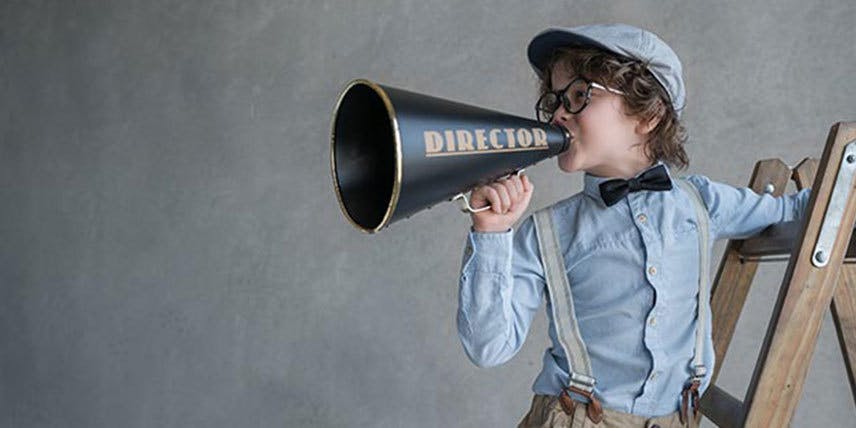 Help learners gain confidence with speaking
Learners can be reluctant to speak aloud. Using an avatar and voice-recording tools could encourage them to be more productive. With the free creator version of Voki learners can create up to three characters with a maximum of 60 seconds of recorded audio for each character. With Tellagami learners can create animated messages using their recorded voice and add text. Being able to re-record themselves helps make sure learners are happy with their work before they share it with the rest of the class. Learners can have lots of fun making their pictures come alive with ChatterPix by adding a moving mouth and their own voice. And younger learners might enjoy creating audio for a comic strip with Superhero Comic Book Maker.
Combine words and pictures in cartoons
Cartoon-making tools allow learners to create animations by choosing characters, backgrounds and other features and adding their own words. Get learners teaching each other by creating cartoon presentations of language or topics they've covered in class. Or challenge learners to use as many words as possible from a wordlist within a story or dialogue. Dvolver is fun and free to use, however some of the characters and content may not be suitable for younger or less mature learners. ToonDoo provides learners with both storybook and comic strip layouts to tell their story, by selecting characters and giving them a voice through speech bubbles, and Zimmer Twins has a free option for you to try out creating cartoons with Eva and Edgar. If you want more sophisticated features then you might prefer a paid-for option such as GoAnimate or nawmal.
Tell the story with video
As part of your term review or class trip, encourage learners to take their own pictures and videos and turn them into movies, adding text and music to make them even more engaging to watch. You may already have an app on a school computer, tablet or iPad or learners may have their own on their phones. If you're looking for a video production tool with bank of royalty-free footage and audio clips, try Binumi.
Interactive posters for projects
Enhance your poster projects with digital tools. Glogster enables your learners to make impressive interactive posters by adding videos, images, audio and text and you can try it out for free. Aurasma is another poster-making tool which can make projects come alive using augmented reality. Challenge learners to create posters that their classmates have to interact with, for example they could set information quests or comprehension questions based on the content of their poster.
Safety first
Authoring tools and digital presentation apps or sites often publish user-generated content and, while this can be a great source of inspiration, videos, comics and stories may not be moderated or suitable for younger or less mature learners. If you teach children you may prefer to use content that you have created yourself or with another class, or content that you have checked first. There are sites that moderate user-generated content, such as Storybird where learners use beautiful artwork to inspire them to write their own storybooks and poetry.
Also think about whether it is suitable for your learners to create accounts and publish their content on the internet and, if so, ensure that they don't use any personal or identifying information. Educational subscriptions usually give you and your class a private space for publishing content with restrictions on who can see and comment on it.