Tips – Work smarter with digital tools
Make the most of technology to improve your productivity, time management and communication.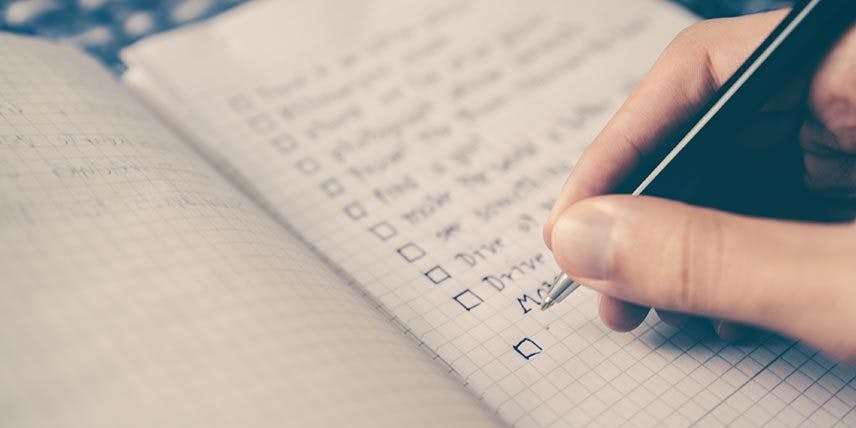 With some areas of technology like search, it's usual for one service or tool to dominate. But in other areas, such as calendars, organisers and communication tools, there are so many choices that it's difficult to know where to start. Take a look at these easy-to-use options and try them for yourself.
Make your calendar work for you
A calendar app is a great way to store and access information at any time. Both Google and Apple have free calendar apps.
You can use these apps for class calendars, too. However, you'll need to create the class calendar with a new account – don't use your personal account. It's a good idea to share the class calendar with parents so you can add important dates such as open days or class trips. If your learners aren't adults, you'll need parental permission to share a calendar with them.
Start making lists
A calendar is helpful and it can integrate well with other tools and services you use. But it can quickly get full. If you want to make a note of a lot of tasks each day, a to-do list app is what you need.
Any.do is a list app you can use to keep your tasks in one place, set reminders and add locations. You can include notes, audio or images, too. If your colleagues or classes also use the app, you can assign them tasks. Remember, if your learners aren't adults, you'll need parental permission to share the app with them.
Microsoft To-Do is a similar app and there are many more options. Why not ask colleagues, or your learners, what they recommend? Try one for a short time, say two weeks, and if you find it helpful, stick with it.
Try Evernote
Perhaps the most well-established productivity app is Evernote. Its potential for helping you as a teacher, and helping your learners, is huge. You can use it to make lists (organised as notebooks) but Evernote also does much more.
In each notebook, you can add a note, which can be in different forms: text, video, audio, image. You can add thousands of notes to a notebook, and can also add tags to each one. This can be great for keeping records of lessons or storing activity ideas for classes – tag them with a level and topic. Tagging is also great for language learners, who can organise their notes or audio samples clearly, and then search easily.
Get the most from your school LMS
If your school has a learning management system (LMS) it probably has a calendar, task management and storage functions that you can use. If you're not sure how to use it, ask someone for advice and try it out one function at a time. In most cases, you'll also be able to communicate with your learners and their parents through an LMS. However, there are other communication channels which may be more effective and easier to manage.
Communicating with learners
There are apps specifically for teachers, students and parents, such as Remind, which supports communication in a safe and secure environment. Communication is via SMS or a push notification so it's more instant than email – handy for getting a quick message to parents.
You could create closed groups for your classes using social networking tools such as WhatsApp. Be careful with this approach because if your learners aren't adults, you'll need parental permission. You'll also need to make sure your learners are truly comfortable with sharing things like their social network profiles.
If you're looking for new ways to communicate in the classroom, then there are tools to help you do that. With an app such as Socrative, you can set surveys or tasks and quickly share to your learners' devices. TodaysMeet opens a temporary chatroom for your learners to access. This can be a good way to encourage everyone to contribute ideas in a large group.
As with any forum, have clear rules to ensure responsible, respectful communication.
Don't forget the parents
Digital communication tools have made it easier than ever to be in touch with parents. Apps like Bloomz let teachers share class updates, news and grades.
You can also do this with something simpler. Use Padlet to stay in touch with parents: create a wall for the class and add information such as upcoming events, images and news items. Use a blog platform, such as WordPress. Blogs may feel a little old now, but they're an easy-to-use and effective way to open a communication channel with parents, and keep them up to date with what's happening at school.